I have for sale two R/C Semi Trucks and some trailers.
Yellow Tamiya King Hauler, has 4 channel Futaba Radio, 55Turn Axial motor, duratrax ESC, LED's, and a 7.2 volt battery. Asking $550 RTR.
TRUCK #2, Red Ford Aeromax, has 8 channel Airtronics 4 Stick Radio, Motor, ESC, LED's, 7.2 volt battery, asking $475 comes RTR.
BOX Trailer #1 has power legs, $325, BOX Trailer #2 No power legs is $300.
Single axle Dolly $250.
Flatbed Trailer with LED's and power legs asking $400. Log trailer without wood, $200-with wood $250. Can be Shipped or local pick-up.
Location is Kane, Pa 16735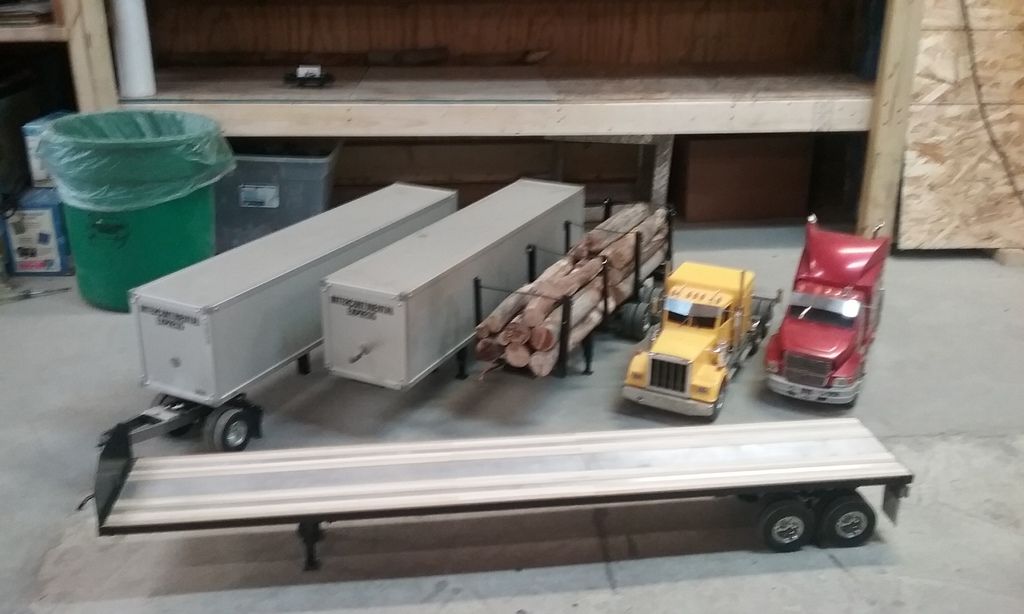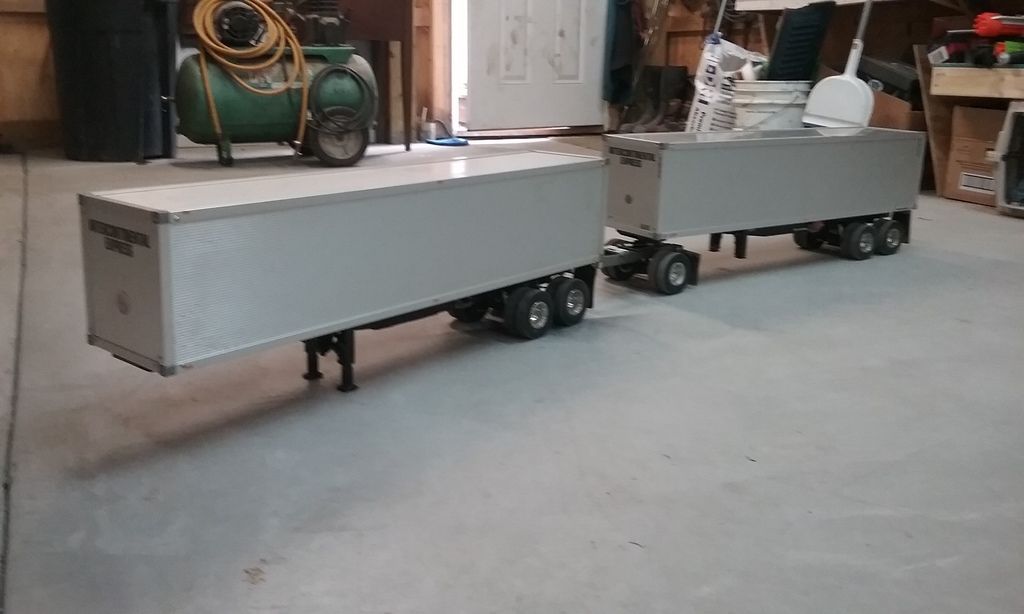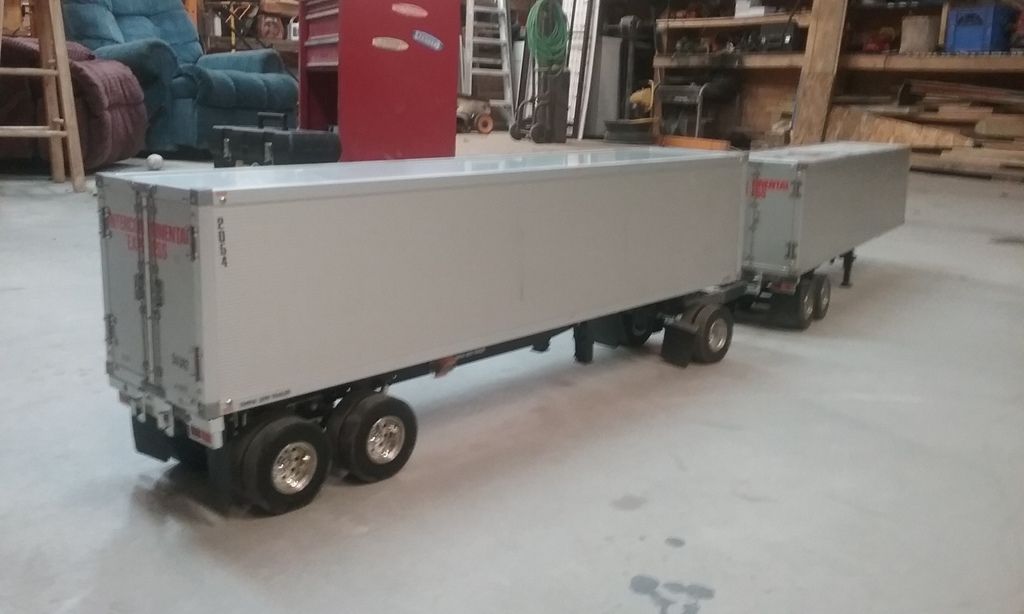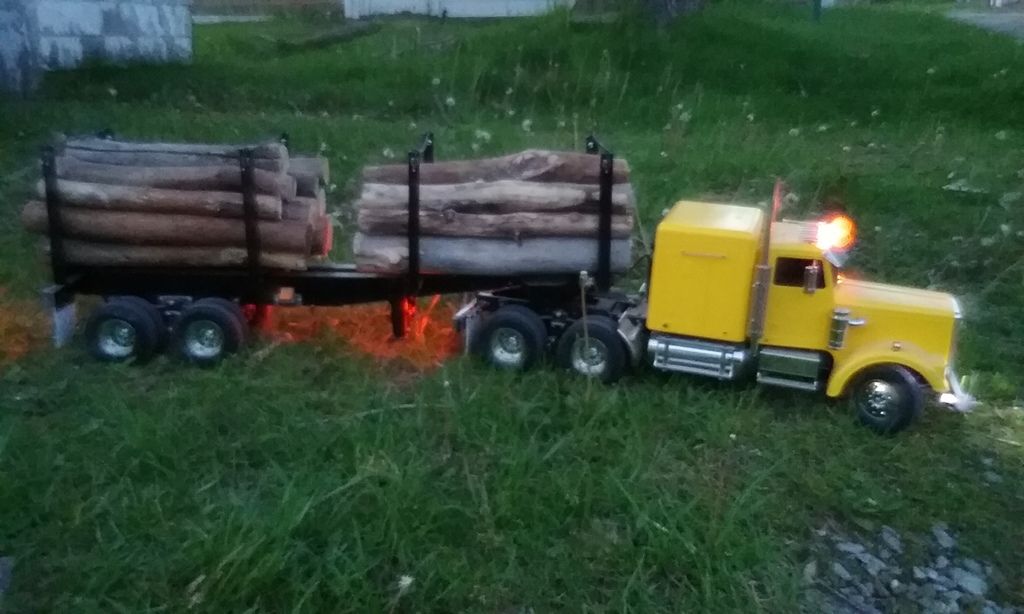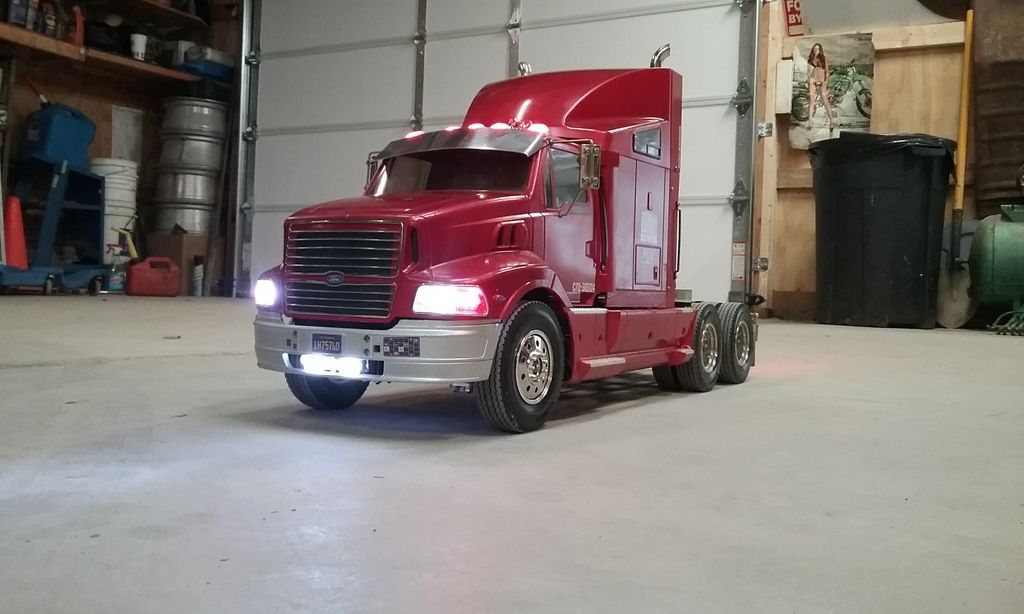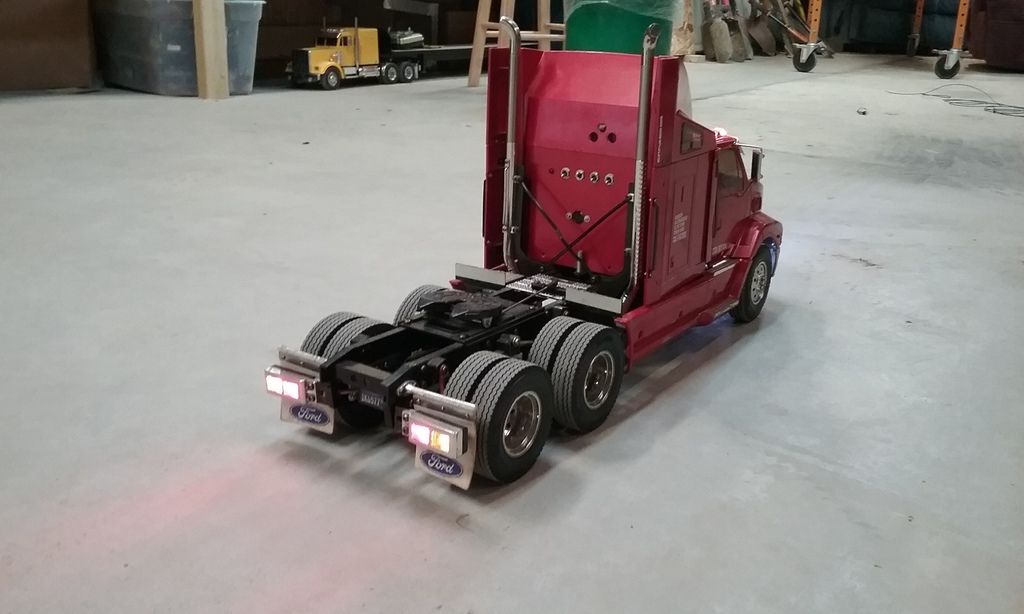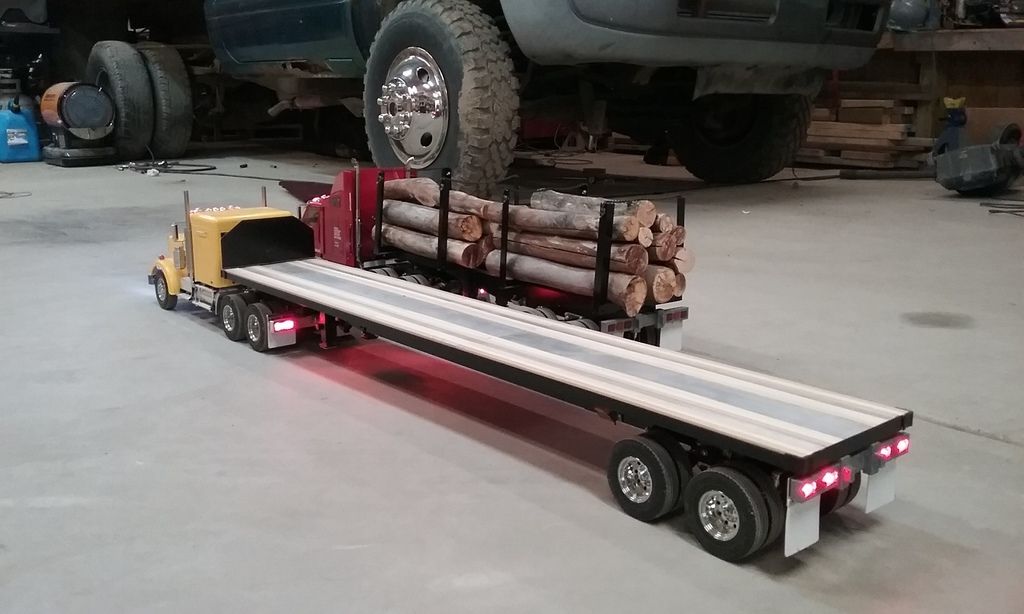 Thank you for looking.