Dear forum,
I've been obsessed with the trucks mentioned in the topic. I can't find what attracts me to these, but the idea of scratch building one is constantly rising from the far back side of my head. Not that I am an expert builder or something, don't get me wrong here. I just fancy about it!
So, I set my goal on learning CAD in order to stand a slight chance of having a small RC MAN. Well, not that small, I'm rather aiming for 1:4 to 1:6 size.
If you, my dear forum member, have some interesting info that is lost in vast size of The Internet, please be my guest and share a pic or a link with that sweet juice for my imagination. Close up pictures of the front and rear axles would be very interested.
So far, I have grabed a set of RC4WD Rock Crusher tires and I designed a beadlock wheel for the 4.0 size tires. The first attempt was actually made on a 3 peace design, and it took my 3D printer 12 hours to print the largest peace. Do I need to mention that I run out of filament and the whole print was for garbage?
I took my lesson ad made that rim in to 7 peaces, so that each can be printed in less than 2 hours.
The design: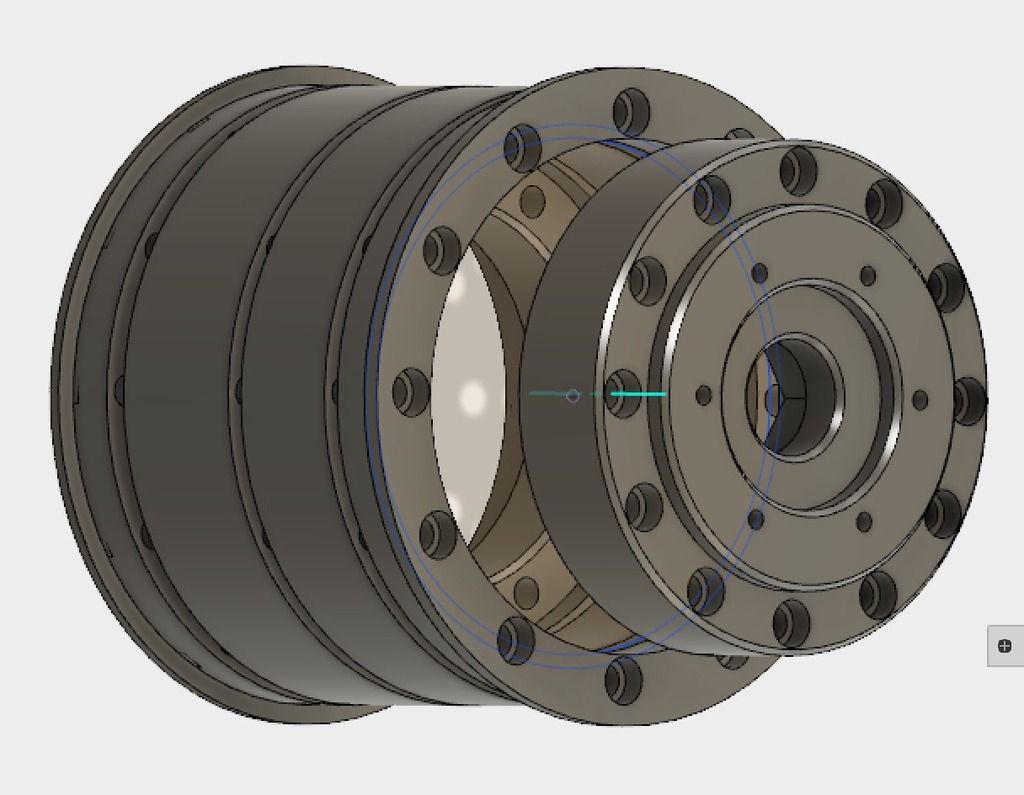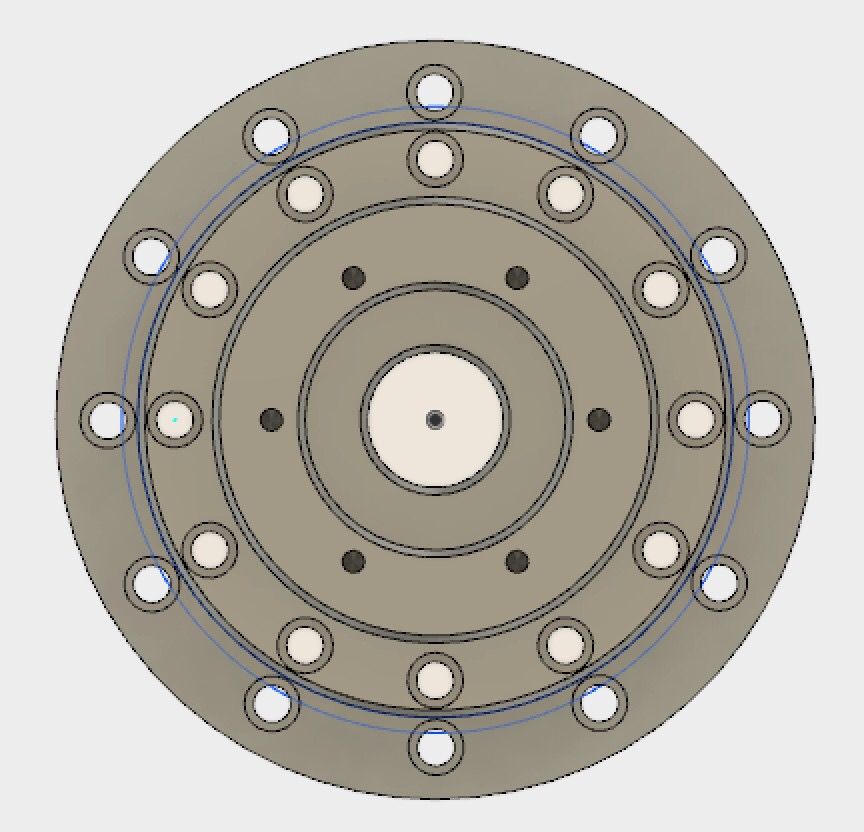 This particular design is cool because it allows you to assemble the wheel with various offsets. You'll get the feeling in the following pics.
The finished wheel:
Here you can se the dog bone hanging at the back of the wheel. It gives you the idea of the theoretical full lock that the CV can handle. Who knows, maybe it is achievable.
A little deeper setup for test
Much deaper here. This one might be good for rear axle.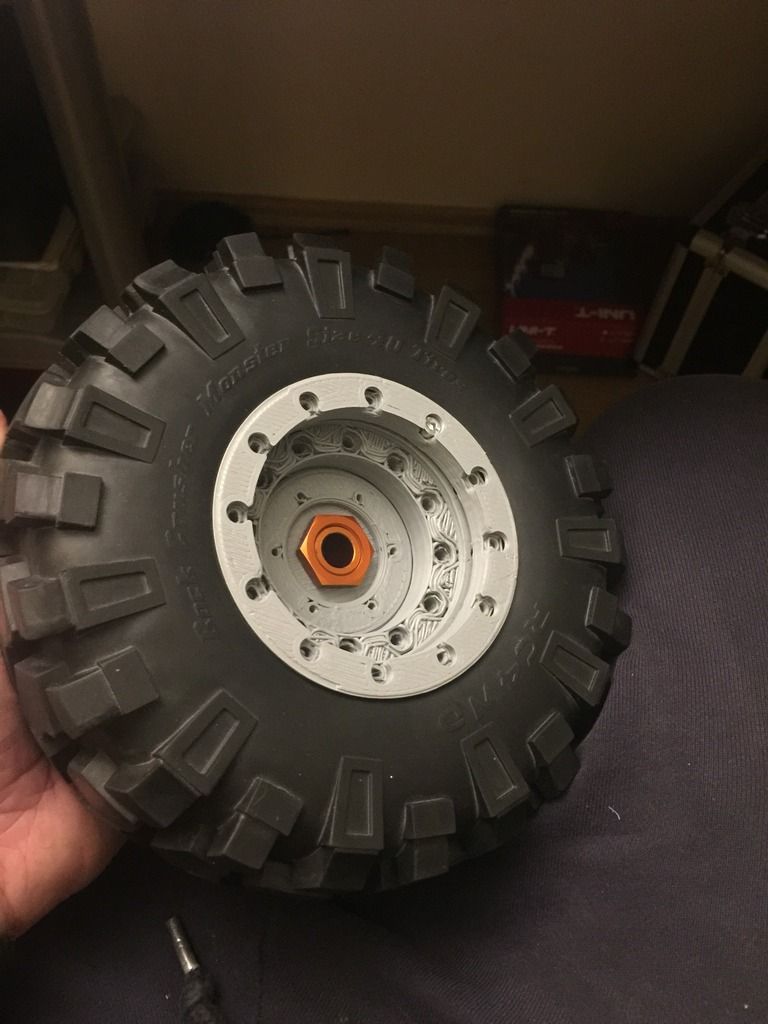 One which is really shallow. Maybe applicable for front axle.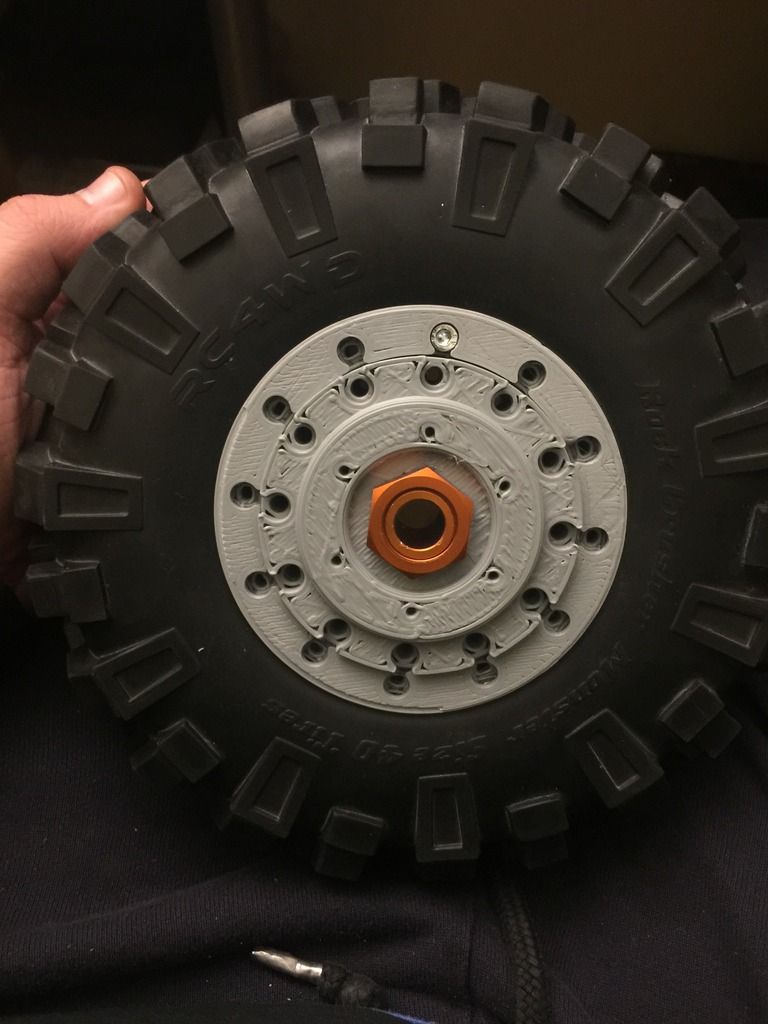 There is also a centre cover that will hide the HPI wheel hubs, but I have not printed it jet.
So this is the first step.
Next step is to design a rear axle. I've got few difs which are made for 1:5 RC and I think that these should be decent difs for this application.
I'll post up some pictures as I sharpen my CAD skills and make some progress on this.
Please feel free to comment and share your toughs on this project.