Hi all, I had a few requests to post this model here after I joined recently.
This is an RC model of a Lombard Log Hauler, which was the first commercially successul vehicle with a track drive, back in the early 1900s. They were used in the northern woods (mainly USA, some went to other countries) to haul logs on sleds out of the woods to the sawmills and rail terminals. They were steam powered, using a locomotive style boiler and two double acting engines, one on each side, just like a locomotive, but rather than drive wheels that had a track mechanism on each side and runners at the front (runners could be switched to wheels for moving when no snow on the ground). Here is a picture from the original patents of the engine and the track system: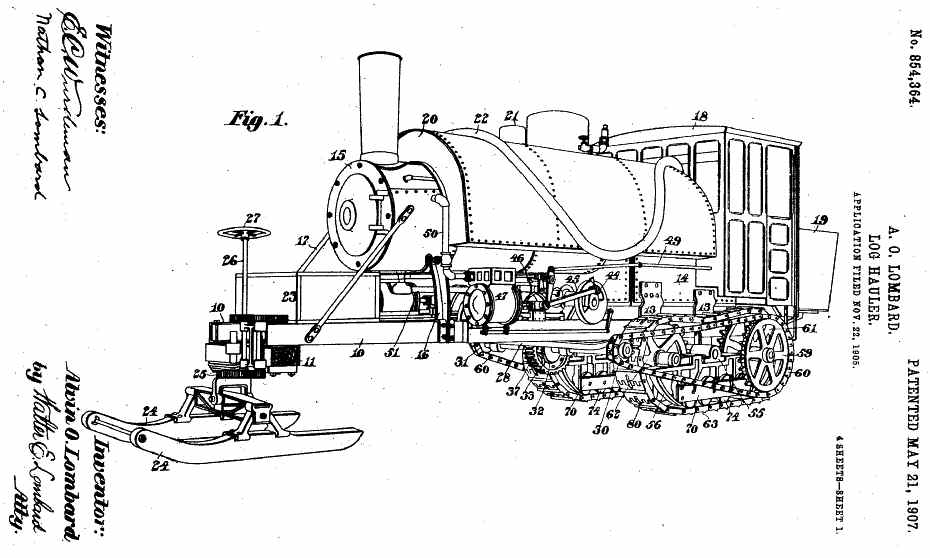 There are several of these engines still running, and the Maine Forest And Logging Museum up in Bradley Maine restored theirs just a few years ago, and they have put up a TON of pictures, videos, and drawings on their website that is an absolute treasure trove of information, much more than is available for lots of old engines. They did a complete teardown and restoration of their engine, which is now in beautiful running order.
http://www.maineforestandloggingmuse...rds-in-bradley
If you go through thier site, you can see all the steps they took, with photo and video documentation along the way. A lot of the work involved students from the University of Maine, which also has lots of information. They have a lot of history of these engines, including vintage photos, and even the parts catalog from the manufacturer!
I went up to the museum to take detail photos and lots of measurements of their hauler, and used them to design my model in Autocad's Fusion360 3D CAD system, which was a new thing for me. The 3D model was used to generate all the plans used in building the model.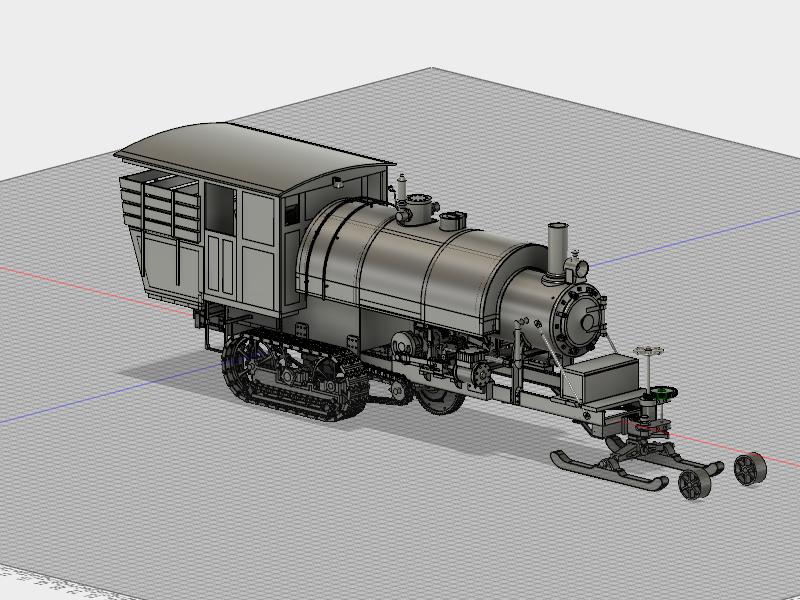 So, here is the finished product sitting out in my driveway: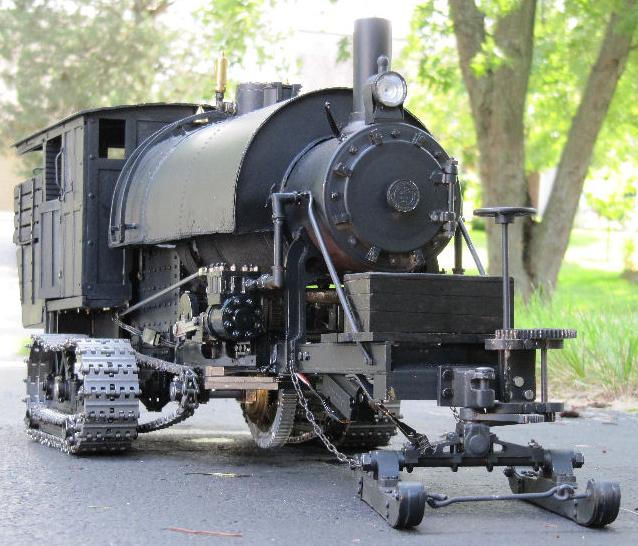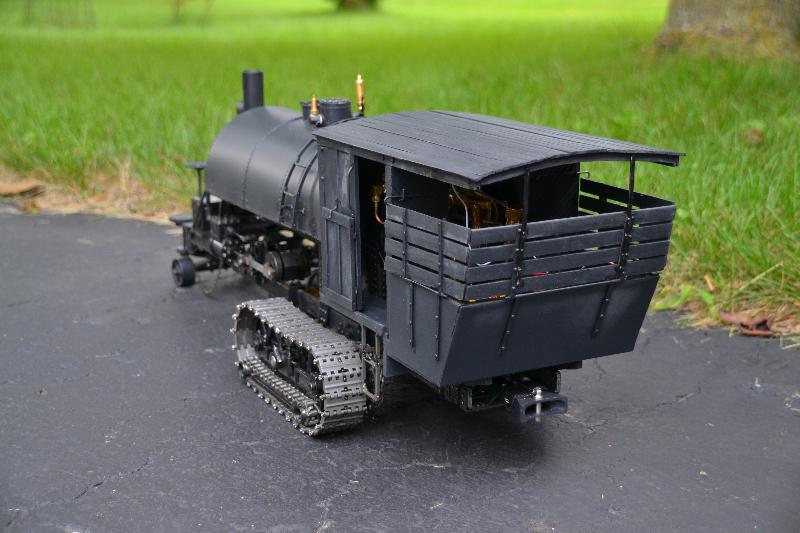 and also it sitting with its big brother at the museum up in Maine: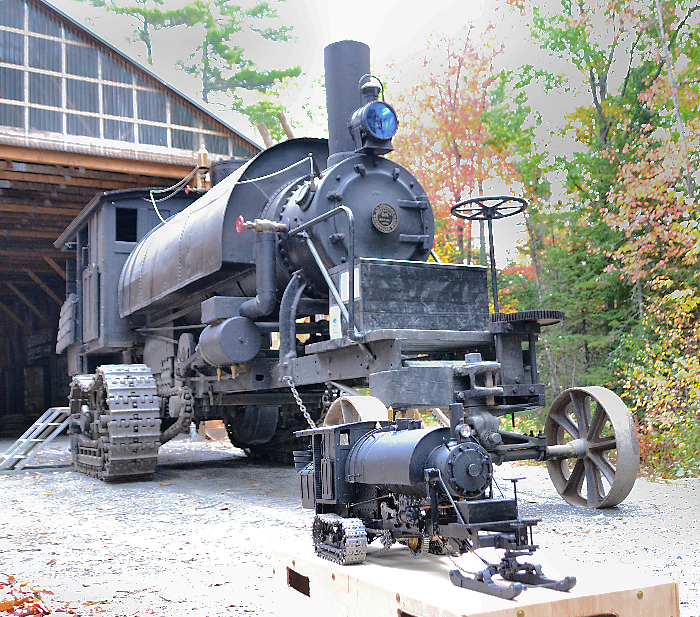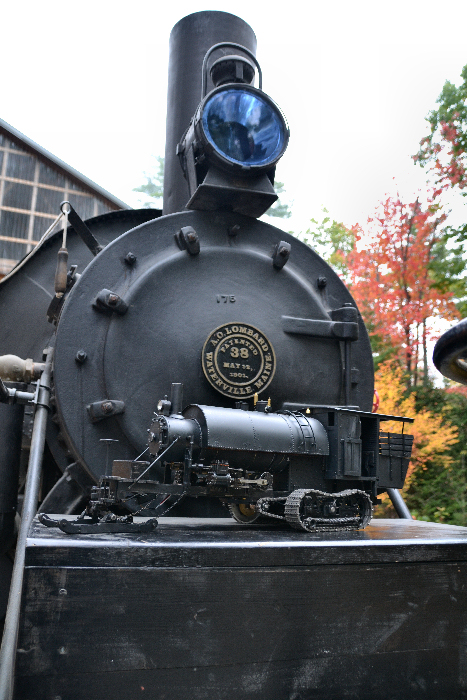 The folks at the museum were awesome to deal with, got LOTS of information and photos from them, and on the visits they kindly allowed me the privilege of driving the real one around the grounds quite a few times - really a thrill!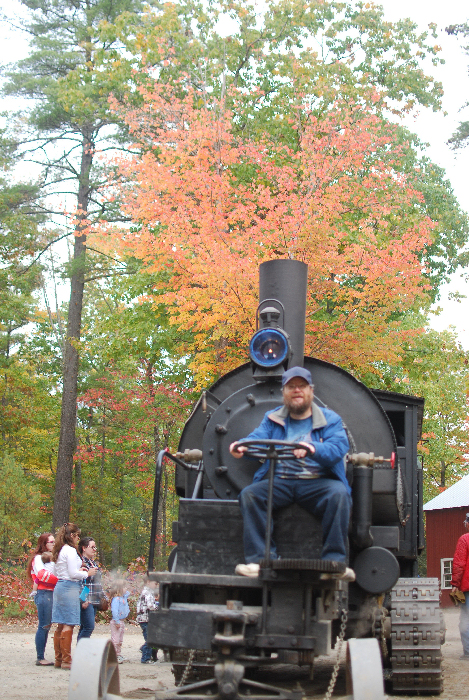 And, of course, we need a video of the model in action. It has a RC system in it, controlling the throttle and the steering. The steering servo is a small Actuonix linear actuator connecting the front axle back to the middle of the frame. It uses a butane burner to fire the boiler.
https://youtu.be/BZ8mqxKmJJg
There is a full build thread from the construction over on the Model Engine Maker forum, where I am currently building a working steam Marion 91 shovel at 1:16 scale.
Chris